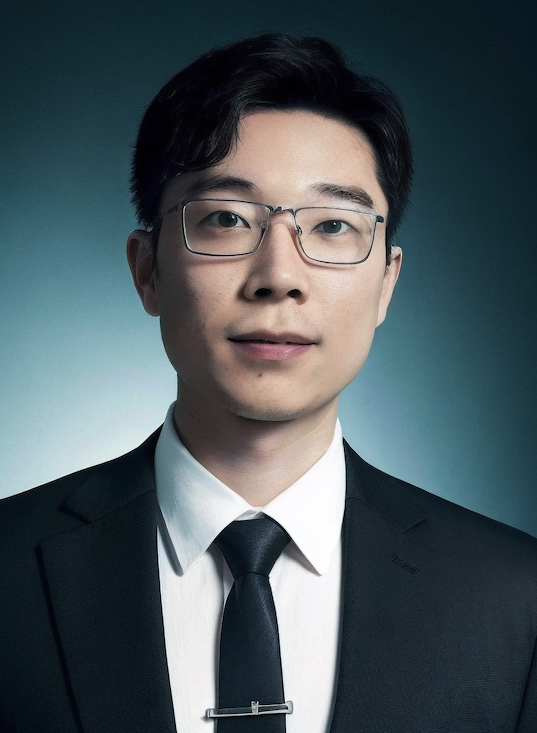 Enthusiastic AI Researcher
PhD Student at LMU Munich & Siemens
Email: chenshuo.cs at outlook dot com
Name Pronunciation: "Shuo" is similar to "shore" with a British accent.
I am a 1st year PhD student at LMU Munich and Siemens AG, supervised by Prof. Volker Tresp. Before that, I graduated from the Elite Master of Data Science at LMU Munich advised by Prof. Volker Tresp.
Before joining LMU, I graduated from the School of Information Management at Sun Yat-sen University (SYSU), Guangzhou, China, in 2020 with a major in Information Systems and a minor in Computer Science, advised by Prof. Daifeng Li.
My research interests include Deep Learning, Multimodal Models, Vision-Language Models, and Responsible AI.
News
Jul 2023 Check out our new systematic survey of prompt engineering on vision-language foundation models! paper, awesome github repo

Jun 2023 Check out our new benchmark on robustness of adaptation methods on pre-trained vision-language models! paper, page.

Feb 2023 I graduated from the Data Science Master project at LMU with a grade of 1.08/1.0 and started a new journey as a PhD Student!

Nov 2022 One paper has been accepted to Cancers.

May 2022 I obtained the LMU SIST Scholarship and would be sponsored by the Bavaria Education Ministry in the next 10 months.
Yesterday's News




July 2020 I joined DMAI as a Research Intern.

July 2019 I joined DMAI as a Research Intern.

May 2019 I obtained the First Class Scholarship for Excellent Students at Sun Yat-sen University.

Nov 2018 I obtained the Chinese National Scholarship which is the scholarship with the highest honor that Chinese college students can obtain. (Press Coverage, in Chinese)

Nov 2017 I obtained the National Encouragement Scholarship for excellent students with financial needs.

Aug 2017 I took a study tour of top-notch universities in Taiwan with visiting grant from SYSU.
Education Experiences
2023 - Now PhD Student, LMU Munich & Siemens AG, Munich Germany


2020 - 2022 M.Sc. Data Science, LMU Munich, Munich Germany
Elite Master Project funded by Bavaria Government
1.08/1.0 (approximately 4.0/4.0)


2016 - 2020 Information System, Sun Yat-sen University, Guangzhou China
Minor in Computer Science
3.8/4.0 top10%


2013 - 2016 Henan Experimental Highschool, Henan China
Publications
Benchmarking Robustness of Adaptation Methods on Pre-trained Vision-Language Models [arXiv] [Page] [Code]
Shuo Chen, Jindong Gu, Zhen Han, Yunpu Ma, Philip Torr, Volker Tresp
NeurIPS 2023 Dataset and Benchmark Track

A Systematic Survey of Prompt Engineering on Vision-Language Foundation Models [arXiv] [Awesome Githup Repo]
Jindong Gu, Zhen Han, Shuo Chen, Ahmad Beirami, Bailan He, Gengyuan Zhang, Ruotong Liao, Yao Qin, Volker Tresp, Philip Torr
arXiv preprint arXiv:2307.12980, 2023
Before PhD

EMT-Related Genes Have No Prognostic Relevance in Metastatic Colorectal Cancer as Opposed to Stage II/III [Link] [PDF]
Pretzsch Elise, Volker Heinemann, Sebastian Stintzing, Andreas Bender, Shuo Chen, Julian Walter Holch, Felix Oliver Hofmann, Haoyu Ren, Florian Bösch, Helmut Küchenhoff, Jens Werner, Martin Konrad Angele
Cancers, 2022
Working Experiences
PhD Student at Siemens AG
Feb 2023 - Now

Research Assistant at SLDS Consulting Unit
Dec 2021 - Jan 2023



Research Intern at DMAI, Guangzhou China
Jun 2020 - Oct 2020

Research Intern at DMAI, Guangzhou China
Jun 2019 - Oct 2019
Awards
2019 First prize in National Competition of Data Driven and Innovation Research link
Scholarships
May 2022 LMU SIST Scholarship. The requirements for the scholarship include academic excellence, demonstrable knowledge in the applicant's field of study, and financial need.

May 2019 First Class Scholarship for Excellent Students in Sun Yat-sen University

Nov 2018 Chinese National Scholarship. This scholarship is with the highest honor that Chinese college students can obtain.

Nov 2017 National Encouragement Scholarship

Aug 2017 Study Tour Grant from SYSU
---